What Does It Mean to Burn Crypto?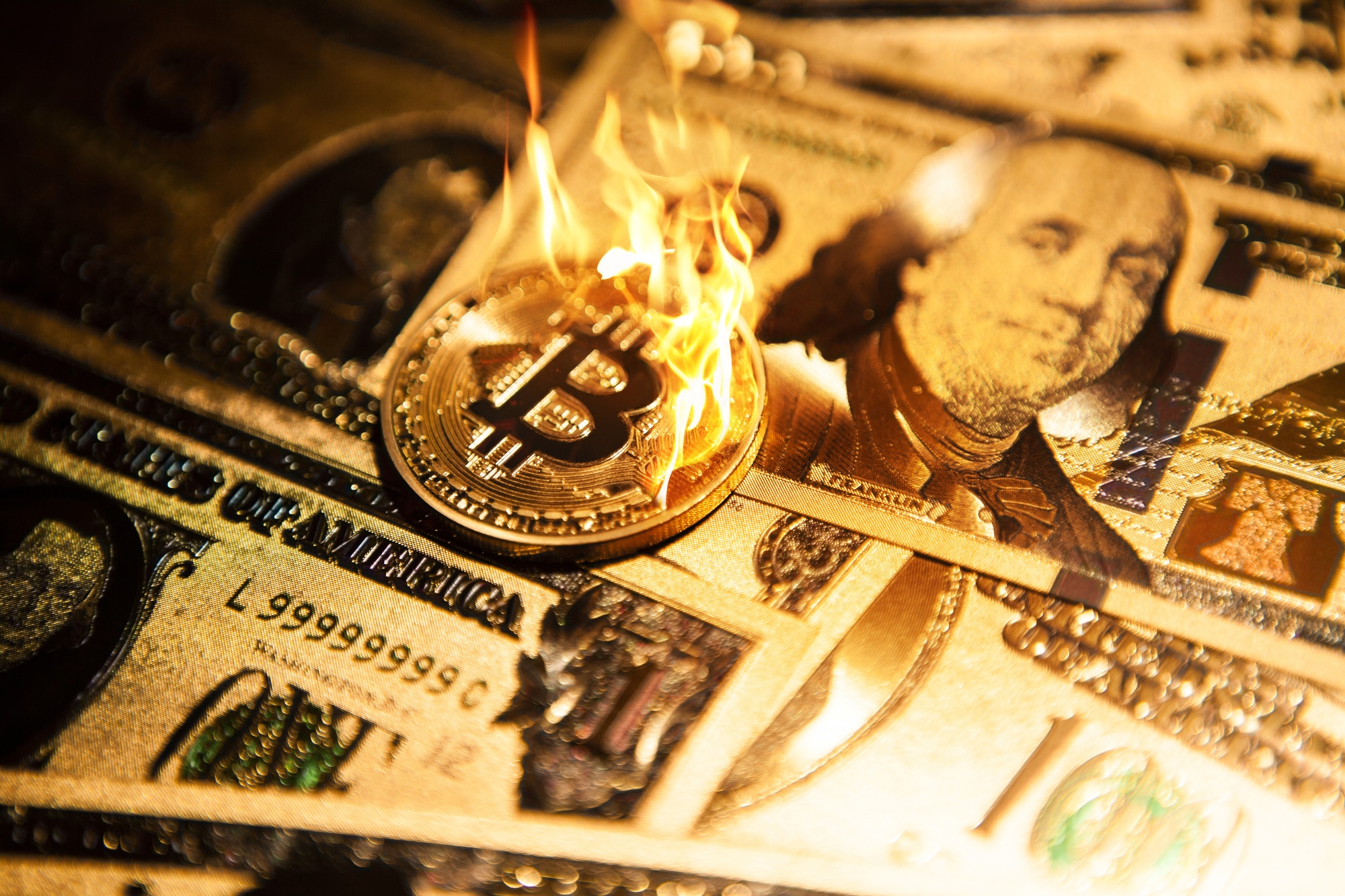 If you're still new to crypto trading, there is still a lot for you to learn. That being said, if you follow the crypto market regularly, you must have heard of a term called crypto burning.
But what does it actually mean? This article will give you a detailed explanation of what it means to burn crypto and how it affects crypto trading.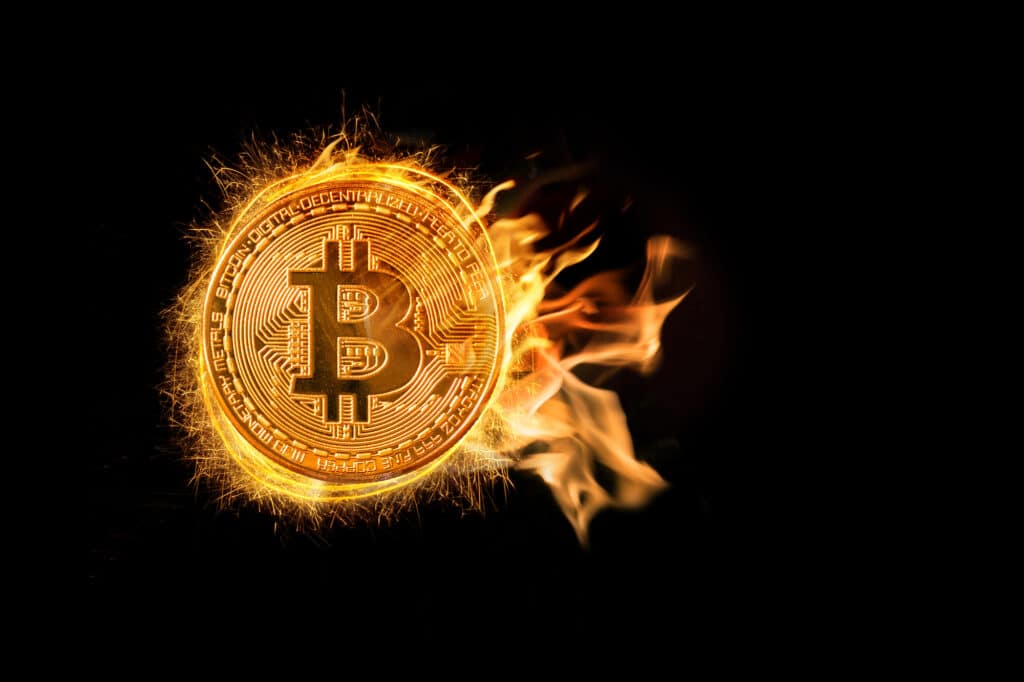 What is Coin Burning?
The process of intentionally sending cryptocurrency to an unusable wallet address is called coin or crypto burning. It removes the coin from circulation permanently. Now the real question is, why would anyone want to burn coins that are so difficult to mine in the first place?
One thing is for sure; it is not an act that people would do for the heck of it. Burning coins would essentially mean wasting precious money.
Generally, coins are burnt by developers to increase the demand by reducing supply. This spikes the price of crypto, which earns crypto holders massive profits. It is a simple yet effective strategy that gives investors an edge in trading. However, the burning process does not always give you guaranteed results. For some, crypto burning is an entirely pointless process that has little or no benefit to offer.
Even still, developers burn coins every now and then. Why do they do so? There are mainly two reasons for it. These are:
To deceive investors. Many developers claim to burn crypto when, in fact, they are sending the coins to a wallet that they can control. If you don't want to be deceived by such tactics, it is essential to do your homework when investing. You can also stick to safer options when investing in crypto where burning isn't involved.
To hide whales. Whales are people who hold a significant number of tokens and have the power to control the price of the cryptocurrency. For instance, if a developer launched 1 billion tokens and burned 600 million while keeping 100 million for themselves, they are left with 400 million tokens. It would seem like the developer holds 10% of the total shares to the investors, but in reality, they now have a 25% share, much larger than the former percentage.
How Did Crypto Burning Start?
Crypto burning is not a new concept. If you are into the stocks market, you should know the concept of a stock buyback. If you don't, here is a detailed explanation for you:
In a stock buyback, the company that launched the stocks repurchases the shares at market price. As a result, the company gains more shares which ultimately reduces the supply of the stocks for investors. While there are a few differences between coin burning and stock buyback, the underlying concept for both remains the same.
As for how crypto burning started, in 2017, developers burned many coins to boost the price by reducing supply. Initially, crypto burning started with Binance Coin, Bitcoin Cash, and Stellar. Newer cryptocurrencies have also adopted this practice as well. It is more common in cryptocurrencies that are launched in massive numbers.
The key tactic is to launch crypto tokens in trillions with little monetary value. The low price immediately attracts investors, and when a significant number of people have invested, the developers start burning the token. Burning leads to an artificial increase in the price, which ultimately benefits both developers and investors.
Blockchain and Proof of Burn
Blockchain is a consensus algorithm that keeps a record of all the transactions of cryptocurrencies. It confirms the transactions and keeps the network secure. Proof of work (PoW) and proof of stake (PoS) are two of the most widely used blockchains. But there is a new blockchain called proof of burn that can be used as an alternative.
Proof of burn is also a way of validating transactions and preventing fraud. Using this blockchain algorithm, users have to burn the same tokens they need to mine. The more tokens are burnt, the more tokens can be mined. The same cryptocurrency that needs to be mined is mainly burned, but in some proof of burn blockchains, you can also have the right to burn other cryptocurrencies.
A significant advantage of proof of burn blockchain is that it does not have extreme energy requirements like the proof of work model. Moreover, this model is effective and more efficient in allowing only valid transactions to go through.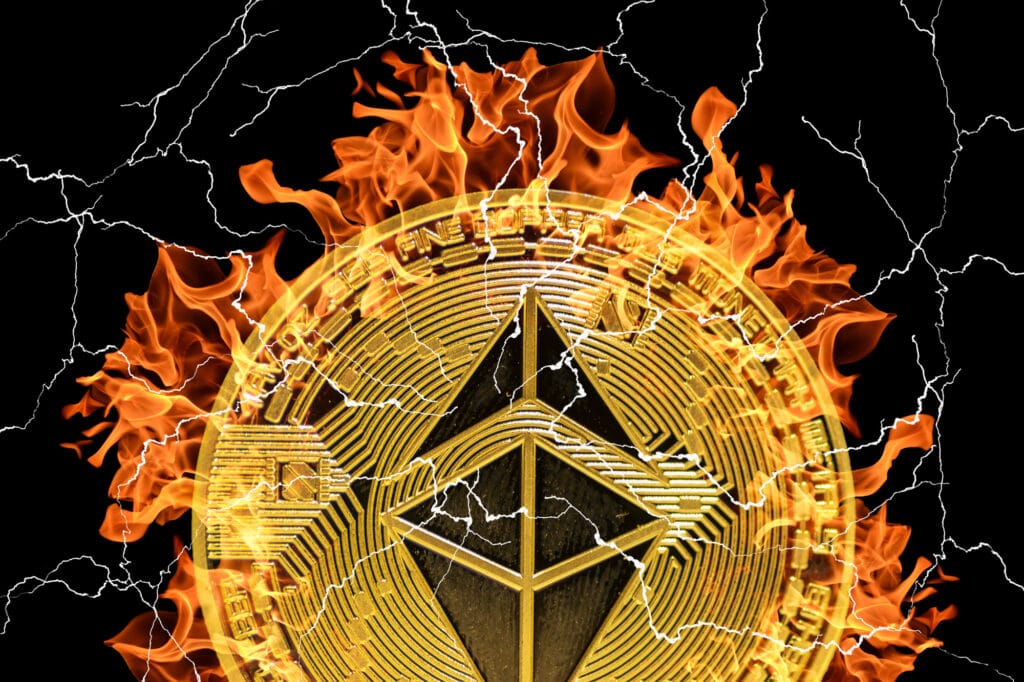 Which Coins Can Be Burnt?
Any cryptocurrency sent to a burn address can be burnt. The crypto burning is not limited to certain types of cryptocurrencies. But if you want real-life examples of cryptocurrencies, there is a long list you can go through. Here are the top few:
Binance: In 2017, the Binance Coin initiated quarterly burns of the cryptocurrency. The crypto trading company will continue holding these quarterly burns until 50 percent of the coin supply is burnt and removed from circulation.
Stellar: In 2019, Stellar burnt around 50 billion XLM tokens which were more than half of the supply. This was done to spike the prices of the coin.
Shiba Inu: In 2021, the developers of Shiba Inu gave almost half the supply of the coins to Ethereum's co-founder, Vitalik Buterin. Buterin burnt almost 90 percent of the supply and donated the remaining 10 percent.
Conclusion
Crypto burning is an intelligent strategy for boosting the price of coins and tokens in the crypto trading market. However, it is essential to burn the coins at the right time for getting the best results, or it could yield zero results, and you would just be wasting precious money. Once sent to a burn address, there is no way to retrieve the eliminated digital money. It is entirely removed from the circulation once and for all. But when used right, it can earn heaps of profits to both developers and investors.
Since the proof of burn algorithm's requirement isn't energy-intensive, it is also a great option to consider if you're concerned about the environment and the excessive energy consumption of the proof of work model.
Related Articles
3 Ways the Relative Strength Index (RSI) Can Be Used as a Sell Signal
One of the most popular technical analyses used by traders is the Relative Strength Index or the RSI indicator. RSI indicator is a momentum oscillator that predicts price movements of an asset over a short period of time. It is an excellent tool that gives you an idea of what your investment will do and […]
Cryptocurrency investing 101: the essentials
Does online trading world give you a difficult time? Here is cryptocurrency investing 101 for you to improve skills by making smarter choices when doing transactions. When it comes to invest online, it is of investors' interest to have a safe environment on which they can safely move money. Sometimes, finding a reasonable path to […]