7 Reasons Why You Lose Money In Crypto Trading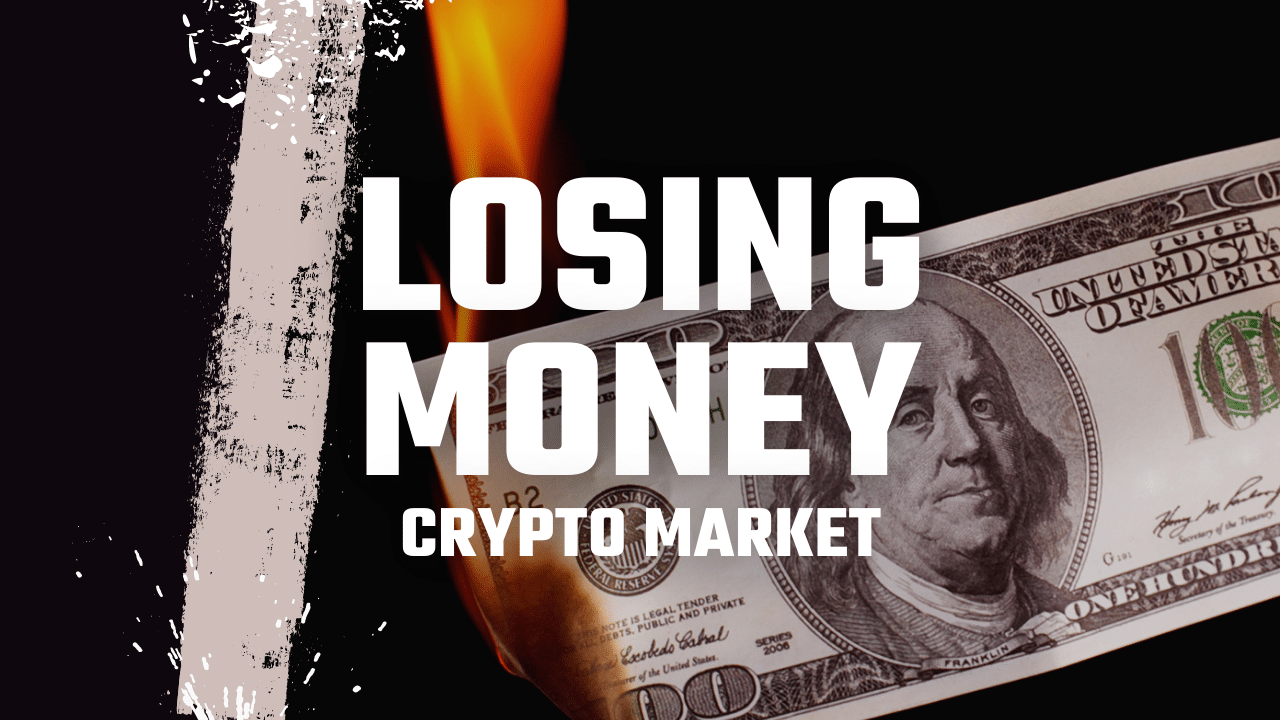 If you perceive these and take them into account, you are on the right track to losing nothing.
As a new crypto investor, I have made many mistakes when trading cryptocurrencies that have cost me a lot of money. This article will explain the various errors that many new or even experienced traders and I make when trading these ultra-volatile assessments. When I entered the field in 2014, the market was still young and growing. I did not have the same knowledge and wisdom that I have now, but I had the drive and vision that this was not just a fad or a Ponzi scheme. However, I continued to lose the value of my investment as prices fell day by day. I asked myself:
"Why am I losing so much money with cryptocurrency?"
That was my main question in the first few months of investing. But, of course, most newcomers to the crypto arena also have the same question, especially after the recent bearish spectacle in the market.
One of the best answers to this question is "patience." I quickly sold some of my investments, some even at a loss, as I lost faith in cryptocurrencies in general. Some years later, I don't regret any of my decisions, but I think HODLing would have been a good choice back then.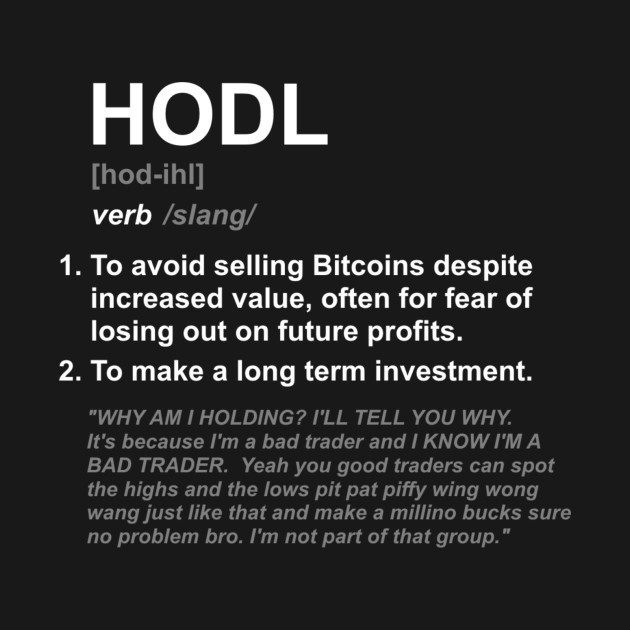 So what are some of the mistakes we make before buying as we hold and sell cryptocurrencies that cost us money?
1 ) Investing in more than you can afford to lose.
One of the biggest mistakes to make, rich or poor, is to invest money you can't afford to lose in ANY investment. This is one of the golden rules of investing. Do not invest your :
School fees
Rent money
Survival money
Or any other needed cash in cryptocurrencies
The volatility of cryptos makes it impossible to predict price movement direction. So instead, invest the extra money you hold or part of your savings to avoid severe losses if the crypto coin fails.
2 ) Do Your Own Research
The main trap that newbies fall into, in my opinion, is buying "scam coins," sometimes called "shitcoins." These are the only coins on the market to grab money from investors. Unfortunately, most of these coins offer no real benefit to the user, have a dubious WordPress website and copied whitepapers, no names or faces of the development team, and incentives to buy the coin like airdrops.
Be aware!
As is often the case, people are too lazy to do their research and believe the people who tell them about cryptocurrency.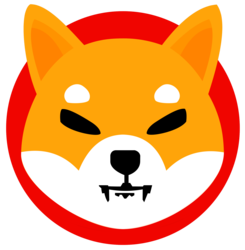 3 ) Ignorance of Fine Prints
"I bought coin X at price Y and made a huge profit selling it for price Z".
This is a joint statement among crypto traders trying to handle the coins. However, this statement does not tell the whole story. For example, what are the fees you paid for the trade? Are there any additional fees that you were charged when calculating your profit?
Most traders will only be satisfied that the selling price is higher than the buying price of each crypto. Unfortunately, these traders overlook the costs of selling the coin, trading the coin, and any wallet fees. After these additional costs are factored into the purchase price, some traders find that they have sold at a loss.
4 ) Investment Targets
Most crypto investors are in a rush to join the bullish market due to FOMO (fear of missing out), but they haven't figured out why they are investing. This is often done on the spur of the moment or based on speculation that highly predicts the value of cryptocurrencies. Like holding a portfolio of bonds or stocks, you have to have goals that you want to achieve with funds from the return on the investments. Crypto trading has increased over the last decade. However, as investors join this volatile market, most have failed to define their investment goals to help develop appropriate investment portfolio strategies within the crypto arena.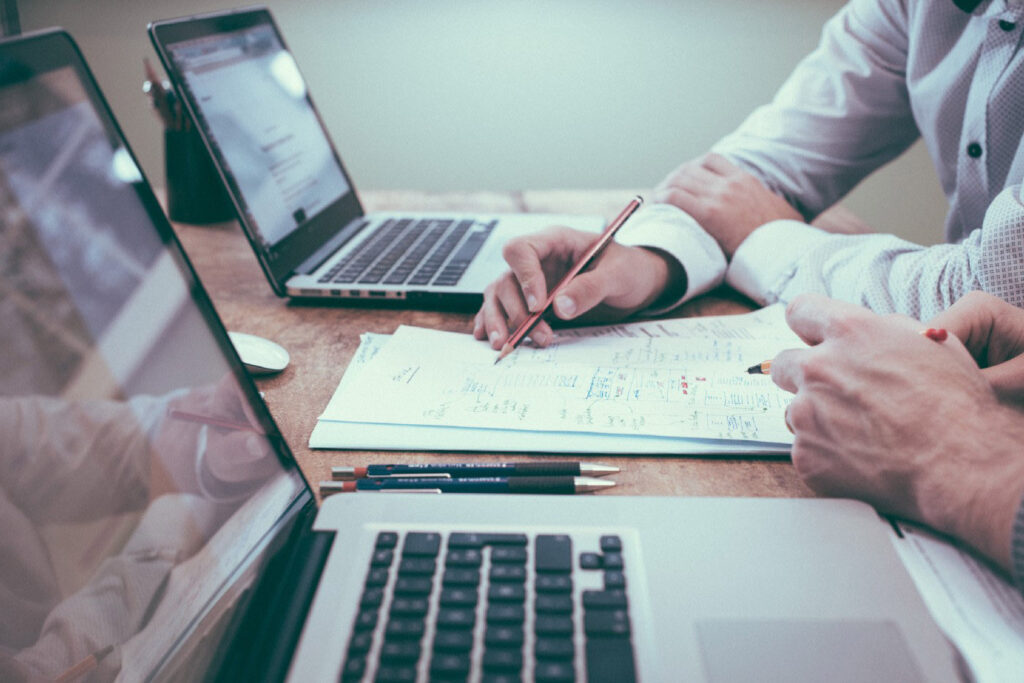 Every investor needs to have a set of goals that they want to achieve and alternative strategies that they can take if they do not achieve their goals. The cryptocurrency market is very volatile, making it necessary for every investor to be disciplined by setting goals.
5 ) Blind Investing
The cryptocurrency market is still relatively new, and only a few people understand the market dynamics. This is not limited to technology but also investment analysis, a central pillar of traditional finance. Investors in the crypto market are currently investing blindly, which goes against all principles of financial modeling. It is crucial to select the right altcoins to achieve capital gains; this is possible through technical and fundamental analysis of cryptocurrencies. In the past, the financial crisis resulted from such scenarios where the market was not well informed about products and packages but invested because of the hype. Therefore, crypto enthusiasts need to seek more knowledge before investing in altcoins.
6 ) Transfer mistakes
Just like to receive a post, every individual has their unique address. Similarly, one should provide his correct address for making and receiving payments. This mistake finds its place in one of the most frequent mistakes made by the user digitally. It is advised to double-check the address before making any transaction. Like one loses all the important stuff if the address is mentioned incorrectly. Similarly, a user can lose all its hard-earned coins if the address mentioned is incorrect. The unidirectional blockchain process, i.e., it is impossible to refund a wrongly placed transaction, makes this mistake more fatal.
7 ) Being out of touch with news
Suppose you are looking forward to entering the crypto business and becoming a successful trader. You need to keep a regular check on the crypto news to know where you need to invest your time and money.
Always choose a trustable website that provides you with helpful information about the crypto market. This will help you earn profits from your funds if you keep a check on the news.
Related Articles
Cryptocurrency analysis: how to use it for better
Trading cryptocurrencies poses numerous challenges and chances of downfall. Having to avoid scams, fake coins and fraudulent whitepapers, just to name a few difficulties, is overwhelming. Also, having to find the most likely to grow cryptocoin is no easy task. To succeed in this field, investors need to look for reliable tools and approaches of […]
Crypto Signals: Discovering the Best Cardano Signals
Do you want to trade Cardano? Then a good start is to know the best Cardano signals! In short, trade signals are hints that are scrutinized by a staff of seasoned traders and then disseminated to their community. These signals assist members in knowing what trades to enter with more chances of success. For instance, […]