What is the difference between yield farming and liquidity mining?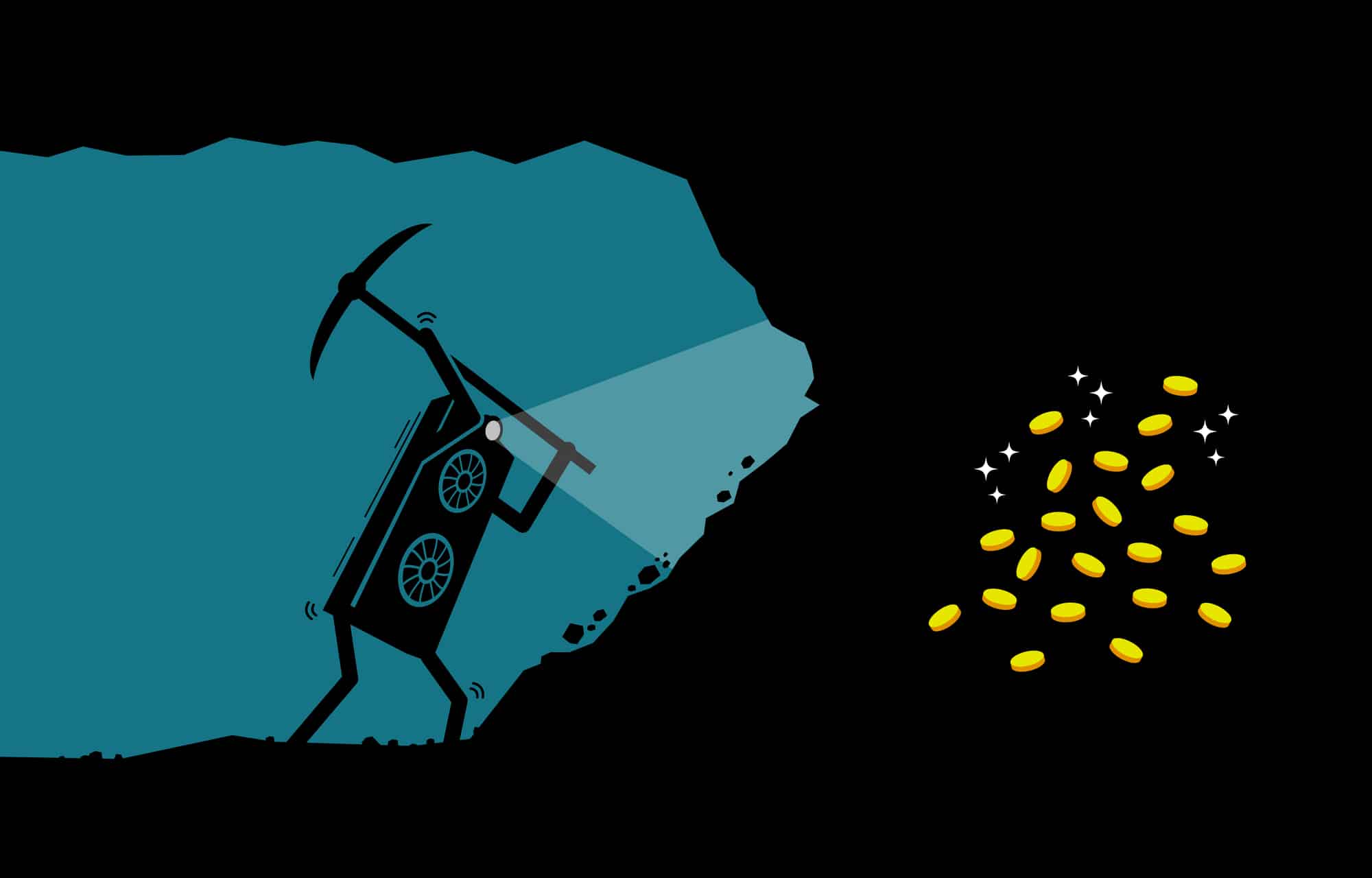 Over the years, the way Cryptocurrencies are traded and handled have undergone modifications for a better investor experience and greater profit.
These currencies have shaped themselves to make life easier for those who work with it. Making the situation clear as to who is running the game.
If for a long time this type of investment was mistrusted by a good part of the market, today the situation is completely different.
The system where cryptocurrencies are traded does not stop receiving more and more investors, and in the global financial area it is practically the salvation of those who live on investment.
And something must be well explained in this text, we are not talking about a passing fad, just like the stock market, cryptocurrencies are here to stay and have already cemented their place in global modernity.
So, there is no reason to keep looking at this situation from the outside, if there is a possibility to be part of something so historic, be part of it!
If there is one place where millionaires and the middle class are part of and trade together, this place is the cryptocurrency area, there is no class distinction here.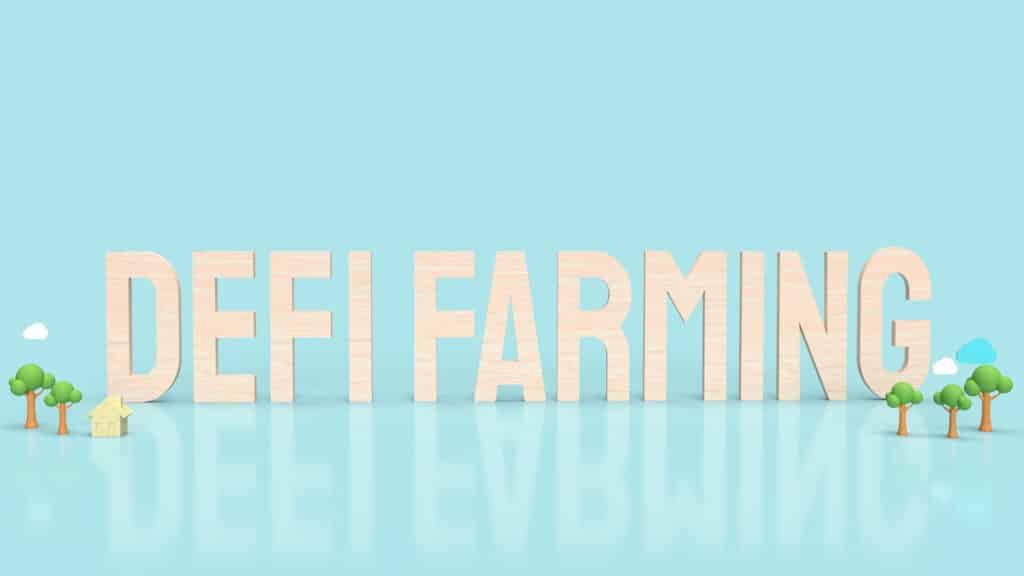 What is yield farming?
We will explain about yield farming in the most understandable words possible, there is nothing difficult to understand here.
Basically, this is the name given to when you deposit your coins (not necessarily all of them) in a kind of "savings account". This savings account is part of an exchange firm or another investor and they "borrow" your coins to conduct larger trades. Obviously none of this happens for free; when you withdraw your coins back, you will receive a percentage profit for the loan. 
So it is more profitable to do yield farming than to leave your coins in the digital wallet with no income if you don't trade them.
By borrowing your coins, you accept the condition that you will not get them back until a certain day. Usually a few months ahead.
This is done in a separate system, called "DeFi". It is a subsystem of the Blockchain, which is the original cryptocurrency system.
Is yield farming legit?
Yes, the yield farming procedure is completely legitimate, there is nothing wrong that goes over the system used to trade the Cryptocurrencies.
At the end of the period, you were told when you borrowed your cryptocurrencies, you will get them back with an extra amount.
But it is always good to check the contract before making the loan, so that no information is overlooked. 
What is liquidity mining?
Liquidity mining is when providers receive rewards for doing a type of yield farming(not the same, but is similar). They are not the same thing, but they are connected to each other.
In easy words, in liquidity mining the one who lends his coins in pools of DeFi protocols, receives tokens as rewards for this action.
It is a clever way to attract possible liquidity providers, because, depending on the moment, a token is worth more than a coin.
Clearly, the more digital coins borrowed by the user in a smart contract, the greater the amount of reward.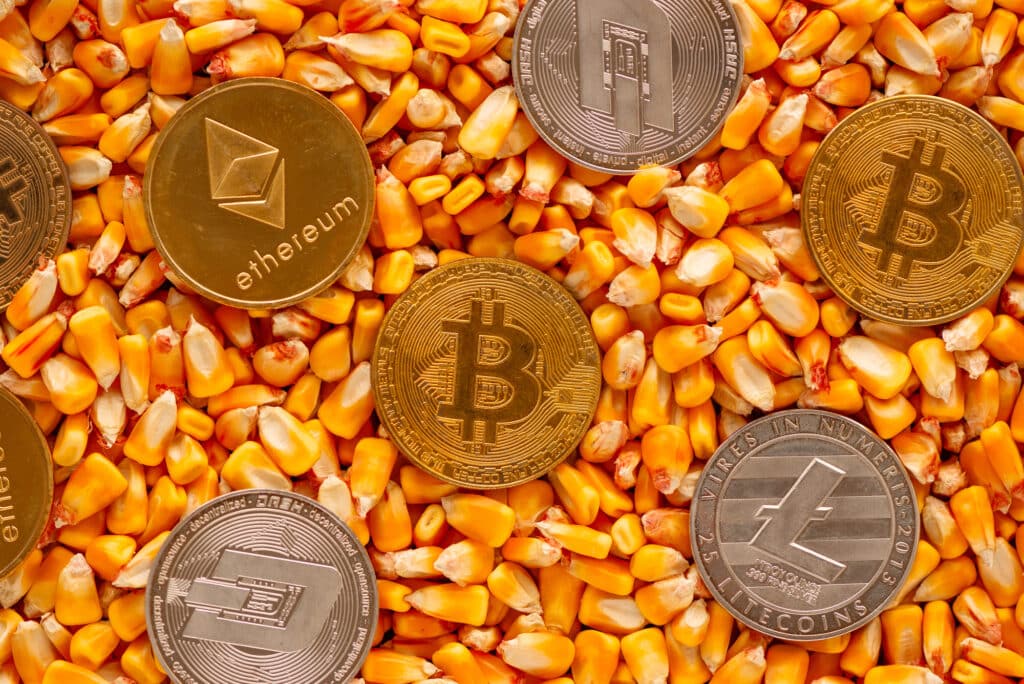 Is liquidity mining a good option?
Yes, liquidity mining is a great path an investor can take.
But let's be honest, it is an option where the investor needs to have a bit of experience in the cryptocurrency area.
Not because of the smart contract issue, because everything is easy to understand when it comes to this, but the system used in this action is the issue.
The DeFi system is a bit complex to use, which makes it difficult for someone who is not used to this department to use it.
So, the longer you invest in cryptocurrencies the better, the system is a little tough to learn to use, but it is not impossible.
So, there is nothing long range in the cryptocurrency market, all the information and tutorials on using this area are quite widespread, which helps a lot in its use.
Channel your desire to get more for the digital currencies you have into learning how to technically use these systems, don't miss the opportunity to put this into practice.
What is the difference between yield farming and liquidity mining?
It may not seem like it, but there is a very specific difference between yield farming and liquidity mining.
Basically, the first one you lend your money and receive as a reward extra cryptocurrencies for the loan. 
And in the second, you get tokens (which is something different from digital currencies) as rewards.
Liquidity mining if it is accepted by a smart contract, you basically lock up your coins in exchange for government privileges, which are the tokens.
Yield farming generates passive income by borrowing, since it is others who are using your income that was borrowed by yourself. 
Where to discover the best information about crypto investments
With so many people looking for investment in the crypto area, you need to stand out in the crowd.
You need to be part of a community that has clear and accurate information, and that has the technical ability to help you with your investments.
The folks at Fat Pig are best suited for people who do and those who want to get into cryptocurrency.
With years of experience in the market, Fat Pig has already helped thousands of people to excel with their investments.
Time passes quickly for those who are moving, there is no time to waste when it comes to money
And dealing with money is something that the employees who are part of Fat Pig understand very well, specifically Cryptocurrencies.
With several communication channels, there are daily publications of articles, news, spreadsheets, and documents that will help you on your way to success.
Analysts, experts and investors with the most experience in the crypto department are part of the Fat Pig family. 
To access the best information about the crypto world click here Fat Pig Signals. If you are already part of this community, share your experience with us by leaving a comment. 
Related Articles
What is TVL in crypto?
Our concern is not for nothing, there is a powerful financial crisis on practically every continent at the moment, and physical money has never been so low as it is today. For years the stock market has been suffering from increasingly violent falls, there is a war going on right now. The situation for the […]
Cryptocurrency for dummies: a guide
This short guide named cryptocurrency for dummies aims to help you navigate through the virtual currencies universe. Take a look! Cryptocurrencies for dummies Cryptocurrencies are a type of digital currency that uses encryption for security. Some financial watchdogs classify cryptocurrencies as "extremely high risk, speculative assets" due to their volatile behavior. However, they are still […]