How to Invest in the Metaverse?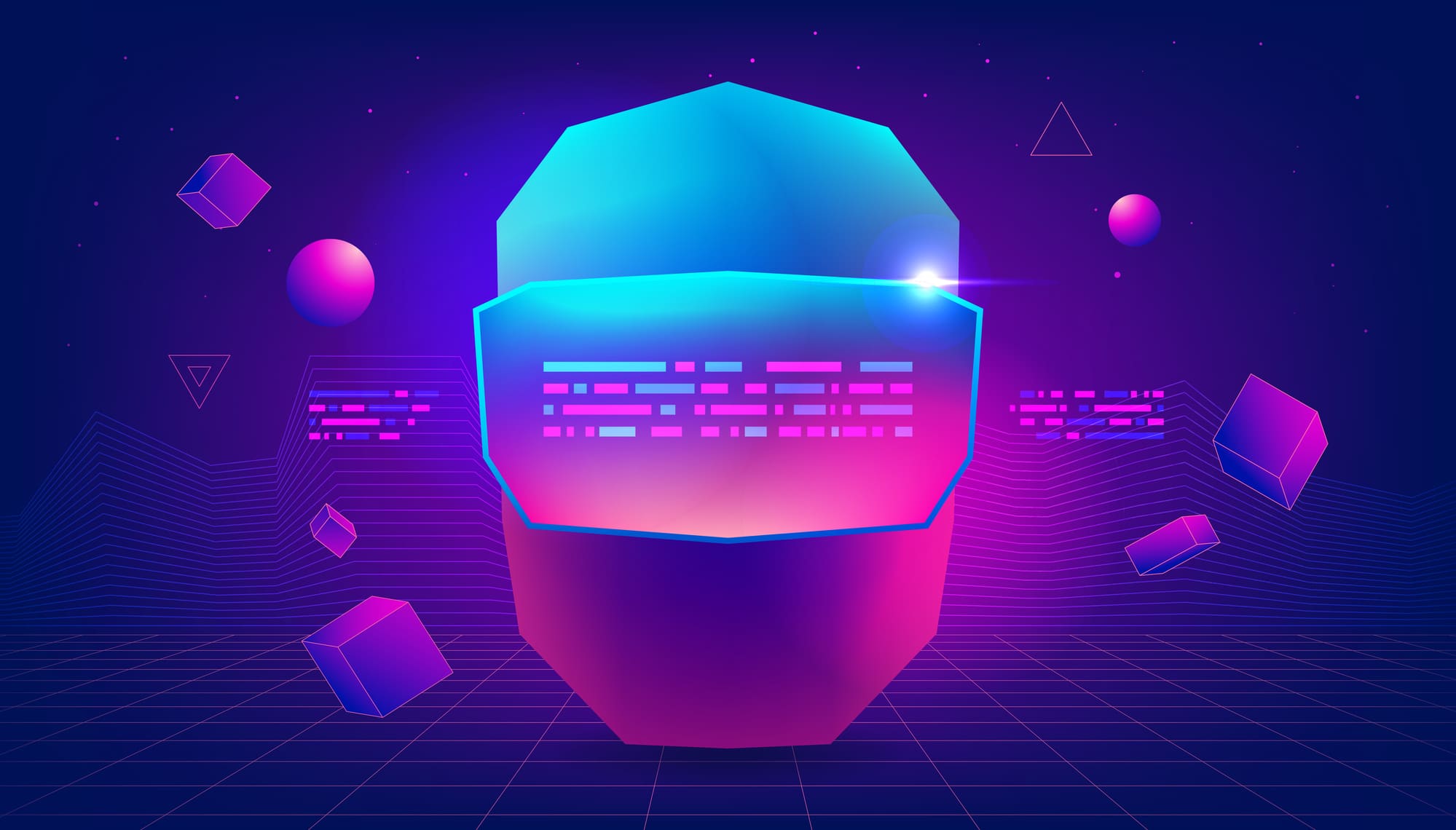 A huge amount of people are making huge investments in the metaverse. The trend has become extremely widespread, and yet, there are many people out there who still do not know how to invest in the metaverse. There are different ways of making a direct investment in the metaverse. You can buy virtual land in it, purchase in-game NFTs (non-fungible tokens), and buy tokens like MANA or SAND. For those who prefer making an indirect investment, purchasing stocks that are associated with metaverse, like Facebook and Apple, or investing in the metaverse index or MVI is the way to go.
Metaverse is estimated to represent an opportunity that is worth $1 trillion. It allows its users to explore a virtual world through personalized avatars and is not just limited to gaming as it allows virtual interactions between visitors as well as various other real-time experiences. In this article, you will learn how to invest in the metaverse.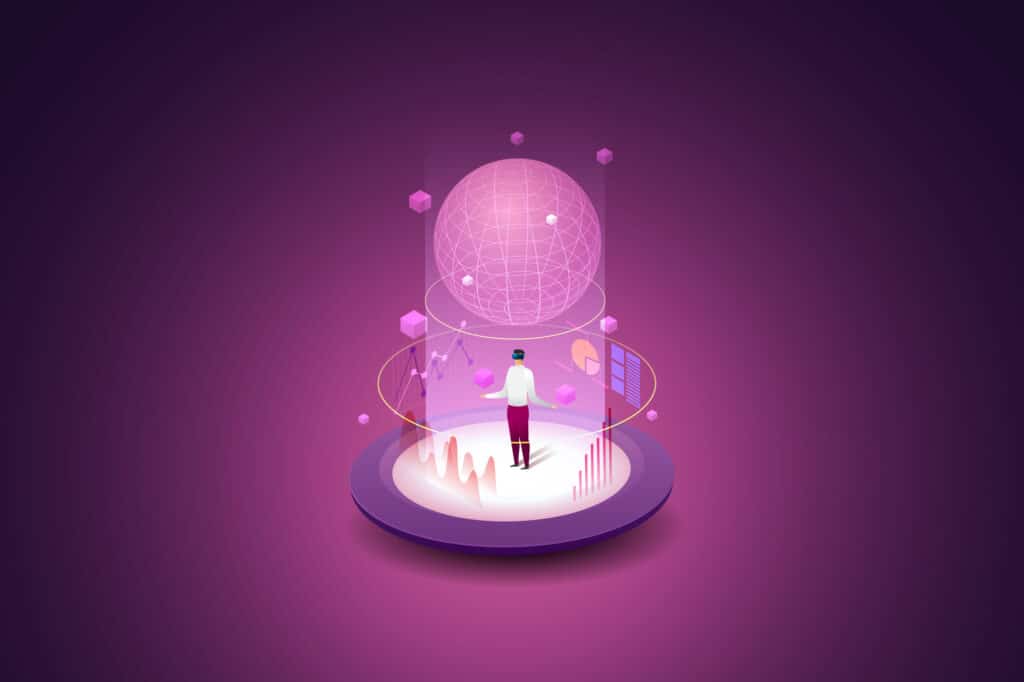 Metaverse Crypto
Divisible tokens that can be exchanged mutually - fungible tokens power blockchain networks within metaverse projects. You can purchase outfits for avatars, virtual land, and other digital assets through these tokens as well trade them for other fiat or cryptocurrencies. Furthermore, owners of certain metaverse cryptocurrencies also have the option to vote on certain decisions related to the platform, like features that should be released first or where money should be invested, etc.
With a rise in the value of digital assets comes a rise in the tokens' value that is associated with it. Decentraland, along with some other metaverse platforms, burns the MANA tokens as well to increase the value of the tokens that remain. Here are metaverse tokens according to their market capitalization size (in descending order). Please note that it is not recommended to invest in these options anything more than what you are fully prepared to lose, as they are inherently risky, and investors should always consider them as speculative investments.
Decentraland (MANA) - Has a current market cap of over $4.9 billion.
The Sandbox (SAND) - Has a current market cap of over $3.37 billion.
Axie Infinity (AXS) - Has a current market cap of over $3.08 billion.
Enjin Coin (ENJ) - Has a current market cap of over $1.22 billion.
How to Invest in the Metaverse
Before discussing how to invest in the metaverse directly, let us take a look at the different indirect ways of doing the same.
Investing in Metaverse Index (MVI)
The MVI or metaverse index looks towards the gaming, business, and entertainment trends that are shifting to the virtual universe the same way as stock market indices do so with top-performing national companies. The metaverse index through diminished volatility significantly reduces the risk associated with purchasing tokens in it and is currently trading at $155. It caters to all existing metaverse tokens that are well-performing.
Buying Stocks Associated With Metaverse
Some organizations are actively involved in metaverse development. They can be engaged in 3D rendering applications, networking technologies, the production of VR (virtual reality) goggles, etc. Unity, Roblox, NVIDIA, Facebook, and Apple are currently some of the most popular options for investors. You can purchase the stocks through metaverse exchange-traded funds (ETFs) or brokerages.
As mentioned before, you can buy virtual land, in-game NFTs, or metaverse tokens to make a direct investment in the metaverse. Here are the easy steps you need to take:
Creating a Crypto Wallet
A crypto wallet loaded with metaverse currency is required to make a purchase within the metaverse. Binance, Coinbase, and Kraken are currently the most popular options for purchasing metaverse tokens, while MetaMask is the best crypto wallet for purchasing NFTs. Purchasing the ether (ETH) cryptocurrency with your conventional currency is ideal as almost all NFTs are Etherium-based.
You also need to complete KYC (know your customer) formalities to validate your wallet by identity verification.
Opening an Account on a Metaverse Platform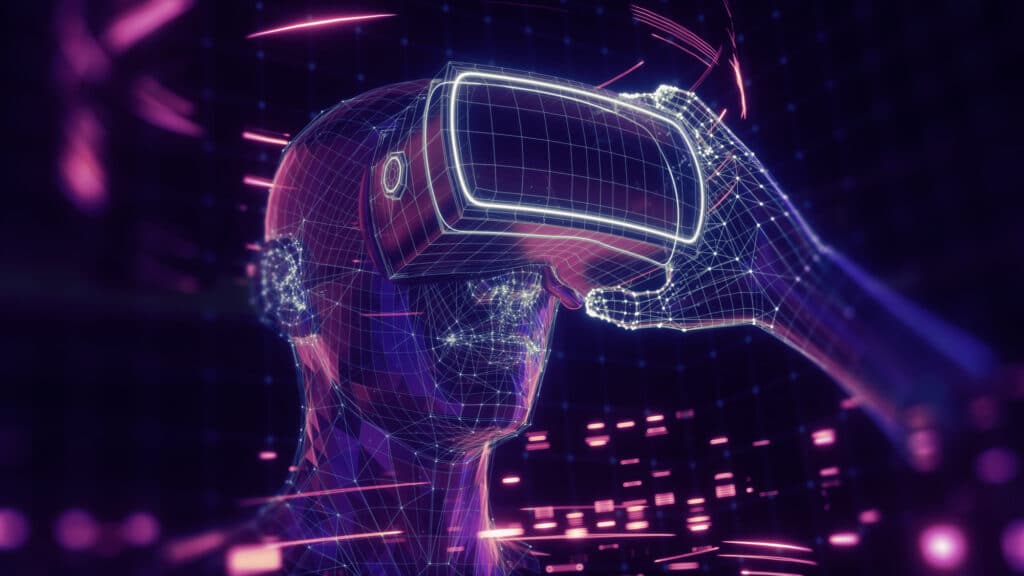 Purchasing Tokens
The most simple way of procuring metaverse tokens (AXS, SAND, MANA, etc.) is using your crypto wallet to purchase them directly from a cryptocurrency exchange, such as Coinbase, Uphold, or Binance, etc.
Purchasing Virtual Land or In-Game NFTs
Creating an account with the platform you want to buy in and connecting it with your cryptocurrency wallet are needed. For instance, log on to Sandbox for buying or selling artistic creations, Axie Infinity for land plots and characters, and Decentraland for virtual real estate, etc. If you want to access different kinds of NFTs in a single, shared marketplace, you can log on to OpenSea.
Choosing an NFT and Making Payment
There is no pre-decided selling price for NFTs on any of the above-mentioned platforms. To gain ownership of an NFT, a buyer has to beat all the other bidders for it. The process of making payment for the NFT after you have won a bid is simple, as tokens are automatically deducted from it.
Whether you choose a secondary marketplace for buying an NFT or a primary marketplace, there are upsides and downsides to both. On a secondary marketplace, you can compare the prices of different NFTs, as all of them are present there. However, a primary marketplace NFT has a higher resale value.
The Future of the Metaverse
It is possible that metaverse stays a niche product that only tech enthusiasts and gamers leverage. But looking at the millions of dollars worth of investments that various companies are investing in for convincing consumers of using it, it looks evident that it is going to be as big as it promises to be in the near future.
In any case, though, we all should be aware of how to invest in the metaverse and explore different platforms as much as we can. There are currently a number of developments that are still marinating in the pipeline. The transition to the virtual world is as real as the physical world, and the potential it promises is vast. However, it is strongly advisable to make any investment in cryptocurrency, non-fungible tokens, or metaverse virtual land after thorough and careful research.
Related Articles
Crypto yield farming: all you need to know
Crypto yielding farming is a process which is possible to earn interest through cryptocurrencies. It is similar to any other known regular investment. Crypto yield farming is a relatively new procedure starting in 2020. However, some yield farmers could reach returns of triple digits. For it offers high profits for yield farmers as well as […]
Cryptocurrency pairs 101: a basic guide
Today, the changes taking place in the world financial landscape are not hard to keep up with. The opportunity to be part of the change has never been so easy and socially democratic. For this reason, you have to know about cryptocurrency pairs 101. Before when we talked about investments only the stock market came […]
How to Day Trade Crypto: Practical Guide
How does cryptocurrency day trading work, and how to day trade crypto? In this article, you will find a practical guide on this matter. One of the most popular trading strategies, the term 'day trading', originated in the stock market and is a type of short-term trading that involves entering and exiting buy positions on the […]