What are Crypto Launchpads?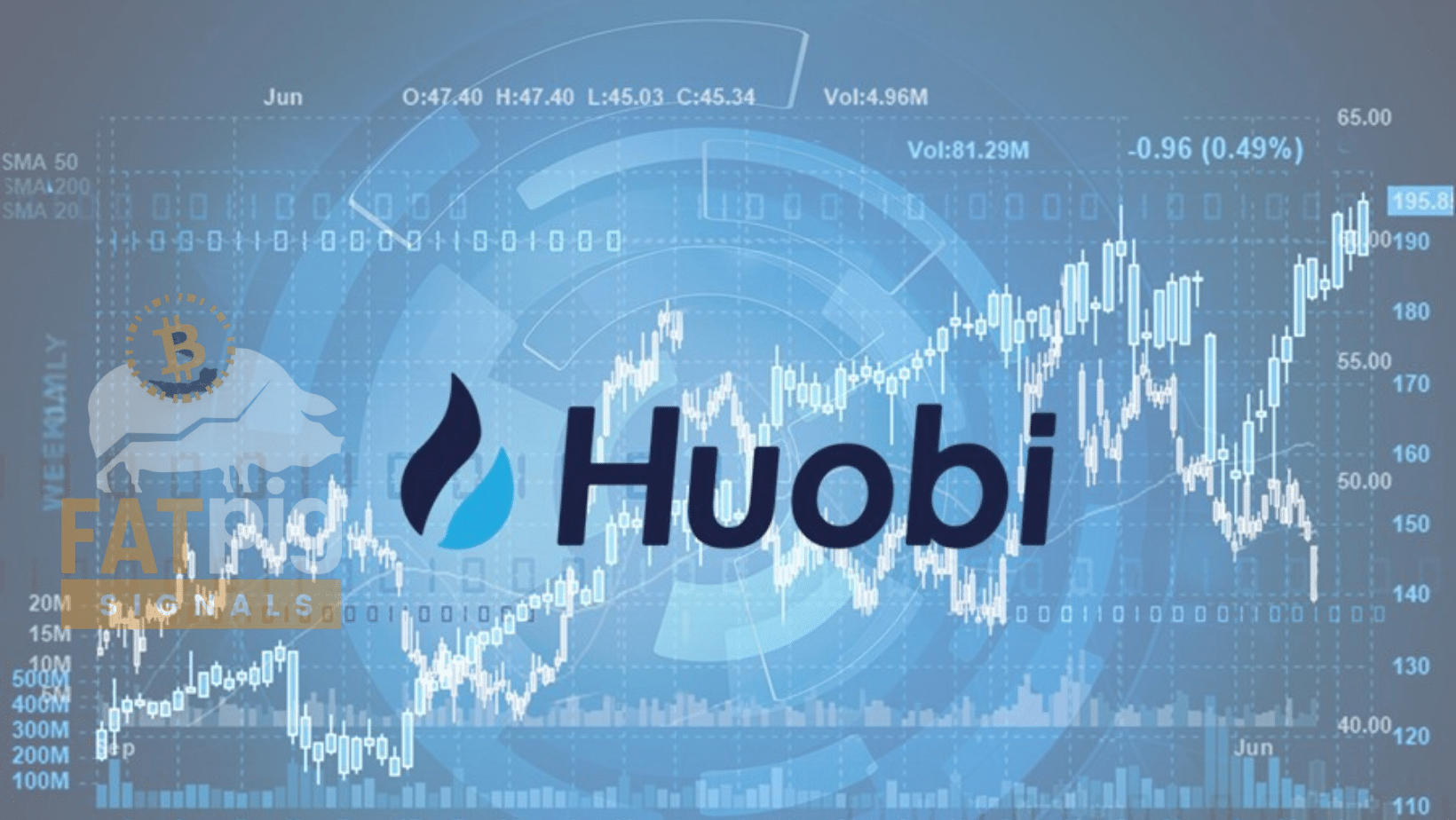 Let´s talk about crypto launchpads. Launchpads can be both centralized and decentralized. For non-crypto businesses, launchpads may be referred to as a business incubator.
Why Do Launchpads Have a Negative History?
Launchpads have a somewhat negative history in the crypto market but have regained prominence recently with the increase in crypto adoption. Some launchpads work with Venture Capital firms that help fund the specific project. While other launchpads are community-run, allowing any token holder or individual to buy a smaller portion.
To understand how launchpads work, you need to know how new crypto projects raise money for their product or service. In 2017 and before, most new projects directly conducted their token sales on their website and distributed the tokens to investors who bought them at a specific price.
How Do Crypto Launchpads Work?
The first sale is an Initial Coin Offering (ICO). Investors who join a project at this stage tend to get the best price per coin. Before mainstream adoption, an investor would have to hold this coin for an extended period. And then wait until it became available on an exchange.
However, after 99% of ICOs turned out to be scams and the crypto market collapsed, investors no longer dared to invest in such projects. The real problem was that most new investors did not have the knowledge and experience to analyze new crypto projects, so they put their money into anything that looked flashy.
Times Nave Changed
Getting hold of tokens at a low price is now possible on centralized exchanges. Those are Initial Exchange Offering (IEO). Many big exchanges, like Huobi, recognized that they could make the market safer and create new revenue opportunities for their users.
Meanwhile, including Huobi, crypto exchanges recognized the revenue opportunity and grabbed it with both hands.
Huobi's IEO's are referred to as "Prime list". All of the tokens included in the Prime List are not available on other centralized exchanges - meaning you can get them at the best price and, in theory, make a higher profit! As you can see below, every Prime List token has seen a significant increase when added to the exchange.
To enable businesses to acquire capital, Huobi provides users unique investment opportunities (e.g., investing in digital land like Gold Fever). So, Huobi developed the Huobi Prime List Launchpad.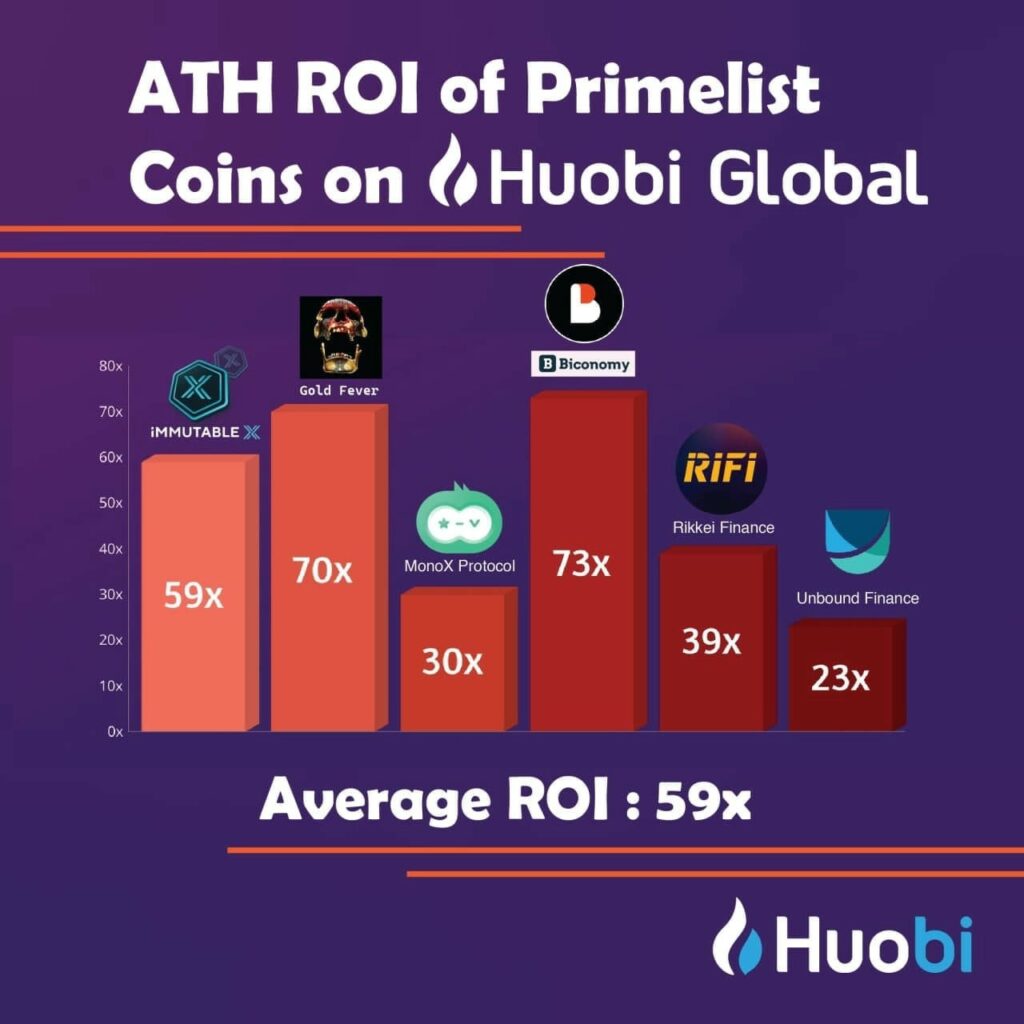 The Huobi Launchpad is a user-friendly process to guide investment opportunities and companies to launch their token offering successfully. This service allows companies to connect their token offering to a shared listing on Huobi, giving them direct access to many Huobi users.
Register today if you want to profit from the following project launched on Huobi Primelist!
With this clear understanding, we will now present some of the best crypto projects that the Huobi Launchpad carries out. These are the last 5 Launchpads on Huobi. Crazy Potential.

Gold Fever (NGL)
Gold Fever is a challenging free-to-play role-playing game that uses blockchain to create a decentralized economy. This exciting and addictive online multiplayer video game mirrors the physical world into the digital world, allowing players to take actual ownership of scarce game items through Non-Fungible Tokens (NFTs).
Most items in the game will be unique NFTs, ranging from weapons, skins, vehicles, or infrastructures. You can rent vehicle NFTs such as boats and planes to other players for a fee, while NFT infrastructures will act as actual stores.
NFT infrastructures, including merchant stores, airfields, and stables, will create professions where players can earn rewards by managing their stores and selling goods/services to other players. Unlike most play-to-earn games that require a significant initial investment to start playing, Gold Fever is free-to-play. This means that everyone gets to play while having the chance to earn $NGL without any investment.
$NGL is the currency that powers every transaction in the game and launches through the Houbi Prime list. Players are free to transfer, lend or stake their $NGL. Staking offers several benefits, including discounts on the Gold Fever Store, guild privileges, and access to exclusive events.
Immutable X (IMX)
Immutable was also part of the Huobi Prime list. The project believes it has set a milestone with the Immutable X 2-layer protocol to build a foundational, global infrastructure for distributing and exchanging NFT assets in the Ethereum ecosystem.
Founded in 2019, the company wants to use the money to grow its engineering and sales team. They also want to expand collaborations with gaming companies and develop NFT-based games. These include the blockchain-based trading card game Gods Unchained, developed by Immutable 2019. They also plan to improve the Guild of Guardians game further.
Biconomy (BICO)
Web 3.0 is moving more and more to the spotlight of decentralized applications (DApps), and a token, BICO, is taking the space by storm. Biconomy (BICO) is the native token of the Biconomy blockchain.
The Biconomy blockchain provides DApps with plug-and-play APIs and SDKs. All of this to make the DApps helpful for everyone, including people that are not crypto savvy. You can use the BICO token to govern the biconomy multi-chain infrastructure. It keeps the network decentralized and is a network fee that incentivizes everyone to maintain and secure the network. In addition, the BICO token is also traded on crypto exchanges such as Huobi.
Do you want to know more about crypto launchpads? Leave us a comment below!
Related Articles
What are Crypto Signals?
Crypto signals are a set of instructions sent by a signal provider to a person or a group of traders, telling:
Telegram crypto signals: Is it legit?
Nowadays, Telegram is not used only for message sharing, some people are using it to manage investments. Telegram crypto signals is what we have best on the financial data sharing nowadays in the market. What are crypto signals? If you are a newbie to the world of cryptocurrencies it is best for you to be […]
Swing Trading Crypto: What it is and How to Apply it
When dealing with cryptocurrencies, some of the techniques used in the traditional financial market can be applied to buy and sell assets. You have probably heard about the Trade method. It is a type of investment in different forms, and they can all be applied to the world of crypto assets. What is a Trading? […]