PwC Account Hacked to Promote XRP Scam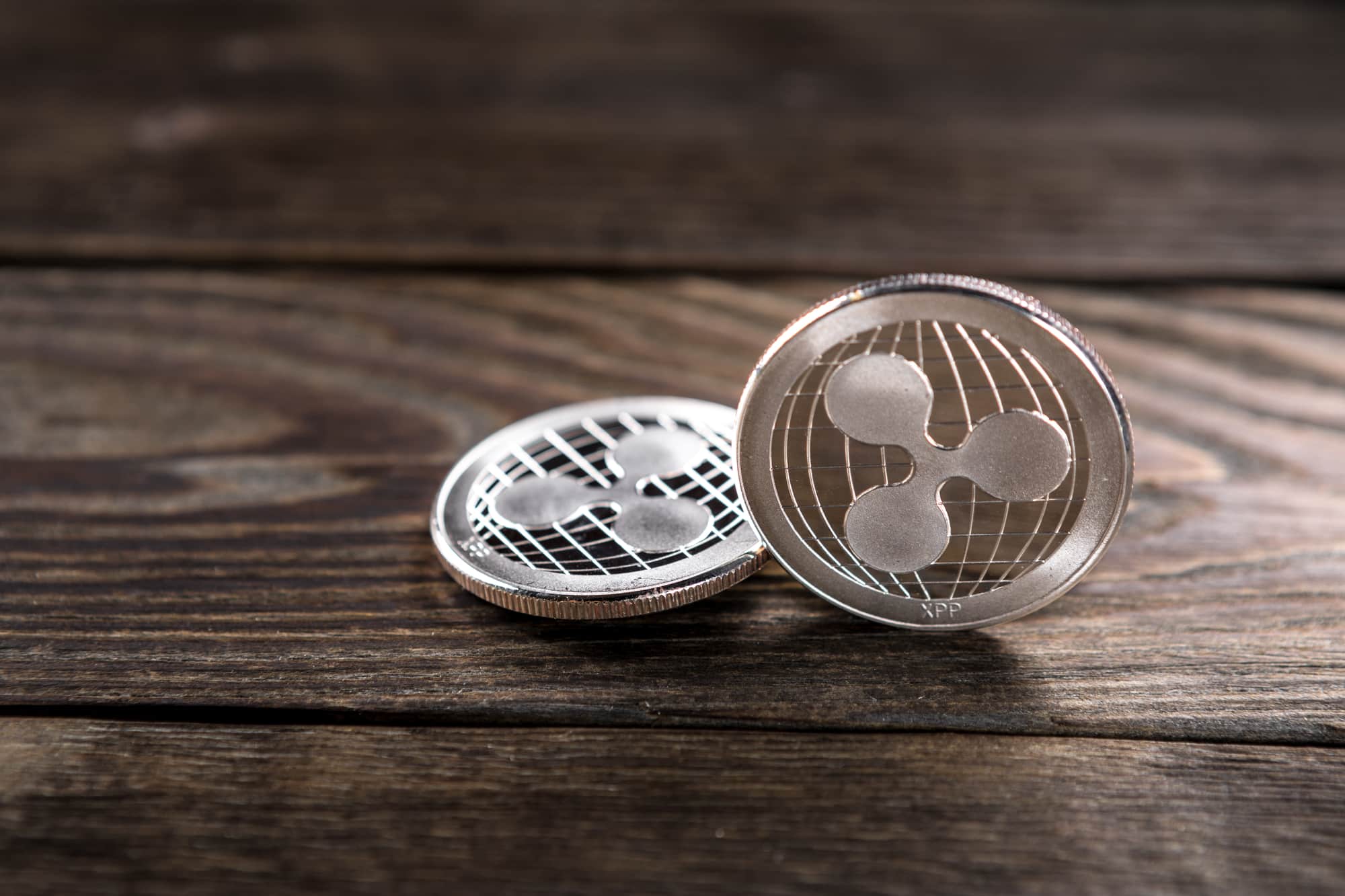 The official Twitter account of PricewaterhouseCoopers (PwC) Venezuela has been hacked in order to promote an XRP scam.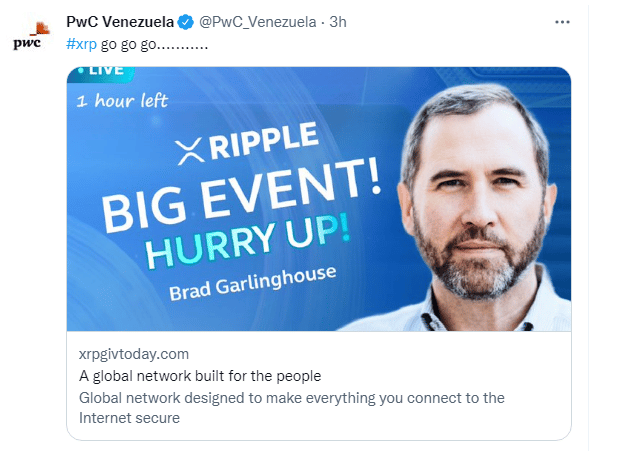 It is advertising "a big event" with Ripple CEO Brad Garlinghouse that is supposed to take place an hour from now. Its tweet encloses a link that is supposed to bait potential victims into sending their crypto.
Prior to that, other verified accounts with significant following were compromised in order to promote the same scam.
XRP giveaway scams have been popping up on social media for years. In April 2020, Ripple went as far as filing a lawsuit against video hosting giant YouTube for failing to prevent and take down such scams. The company claimed that YouTube's failure to crack down on fraudulent XRP videos damaged its reputation. 
Last September, YouTube reached a settlement agreement with Ripple last September. The two parties vowed to work together in order to crack down on cryptocurrency scams.
Last May, XRP scammers managed to hack the official account of Spain's oldest law enforcement agency.
Social media are still teeming with cryptocurrency scams after all these years. Scammers typically target verified accounts in order to give credence to their fraudulent offerings.    

Read more on U.Today https://u.today/pwc-account-hacked-to-promote-xrp-scam
Related Articles
Utoday: Crypto Services Targeted by Massive Phishing Scam Here's How It Happened
Ethereum's (ETH) explorer Etherscan, crypto analytics service CoinGecko, portfolio management app DexTools and other Web3 infrastructure services are attacked Contents No free "Apes" in crypto Was the attack mitigated? Crypto scammers attacked Web3 infrastructure platforms through an unusual design. By compromising a single advertising instrument, attackers managed to steal tokens from thousands of wallets. No […]
Utoday: Celsius Has $1.2 Billion Hole in Balance Sheet
Utoday: Embattled cryptocurrency lender Celsius recently filed for bankruptcy protection Celsius CEO Alex Mashinsky has admitted that the company had a $1.2 billion hole in its balance sheet gap, according to the company's bankruptcy documents. It was previously rumored that the huge balance sheet hole was the reason why cryptocurrency exchange FTX passed on the […]
The Sei Airdrop: How to Participate and Claim Free SEI Tokens
The Sei Airdrop: How to Participate and Claim Free SEI Tokens The Sei Airdrop is a highly anticipated event in the blockchain community. It offers users the opportunity to claim free SEI tokens, the native cryptocurrency of the Sei Network. In this article, we will guide you through the process of participating in the Sei […]