PwC Account Hacked to Promote XRP Scam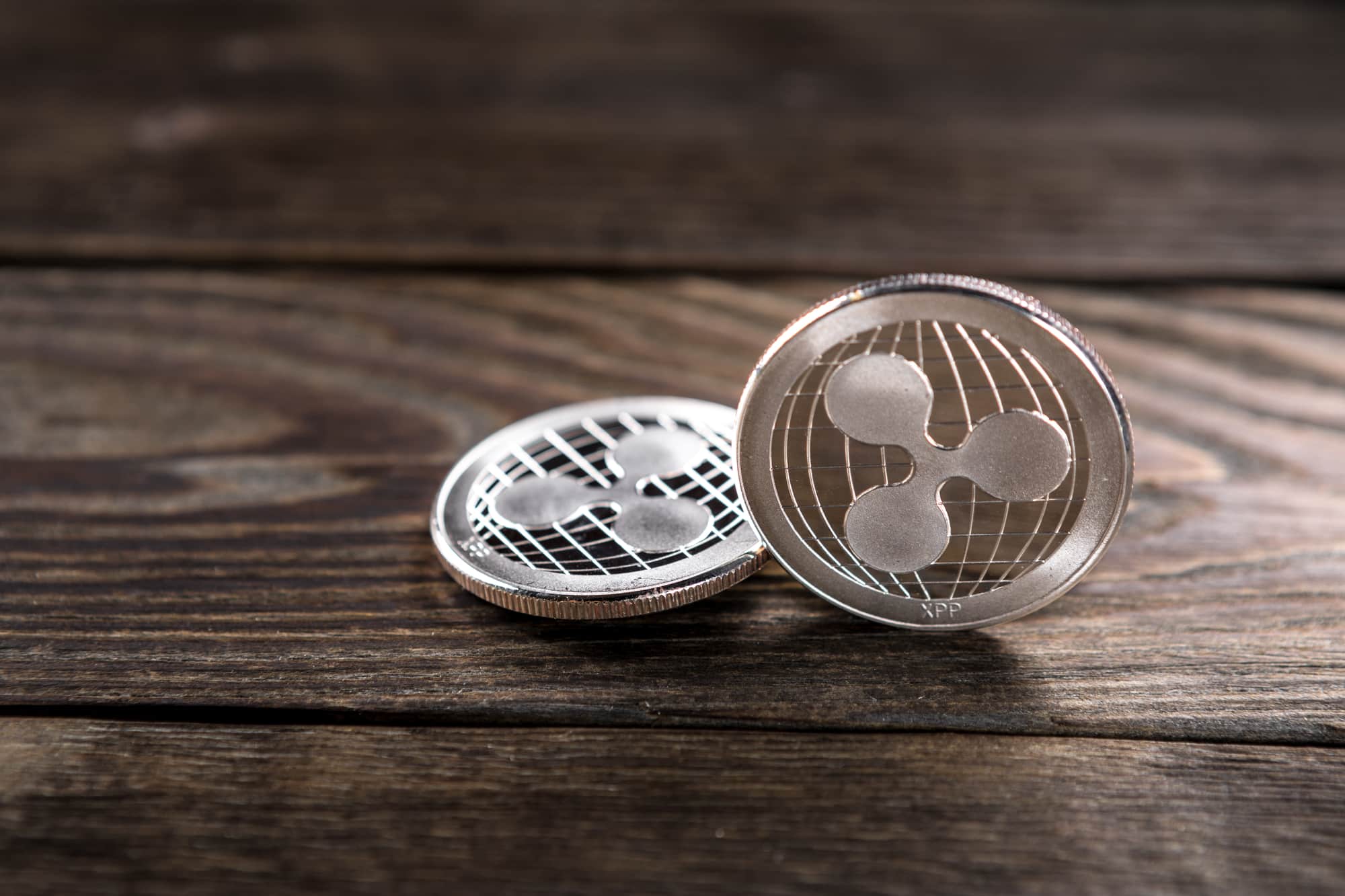 The official Twitter account of PricewaterhouseCoopers (PwC) Venezuela has been hacked in order to promote an XRP scam.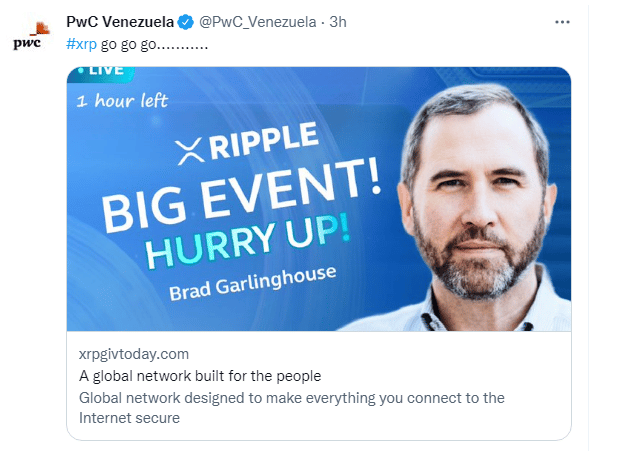 It is advertising "a big event" with Ripple CEO Brad Garlinghouse that is supposed to take place an hour from now. Its tweet encloses a link that is supposed to bait potential victims into sending their crypto.
Prior to that, other verified accounts with significant following were compromised in order to promote the same scam.
XRP giveaway scams have been popping up on social media for years. In April 2020, Ripple went as far as filing a lawsuit against video hosting giant YouTube for failing to prevent and take down such scams. The company claimed that YouTube's failure to crack down on fraudulent XRP videos damaged its reputation. 
Last September, YouTube reached a settlement agreement with Ripple last September. The two parties vowed to work together in order to crack down on cryptocurrency scams.
Last May, XRP scammers managed to hack the official account of Spain's oldest law enforcement agency.
Social media are still teeming with cryptocurrency scams after all these years. Scammers typically target verified accounts in order to give credence to their fraudulent offerings.    

Read more on U.Today https://u.today/pwc-account-hacked-to-promote-xrp-scam
Related Articles
Utoday: EthereumPoW (ETHW) Community Targeted by Twitter Scam
EthereumPoW (ETHW) is the most popular of the post-Merge Ethereum (ETH) hard forks running on the proof-of-work (PoW) consensus. Now scammers are trying to benefit from its increasing popularity. Fake EthereumPoW (ETHW) accounts flooded Twitter According to a statement shared on EthereumPoW (ETHW) social media, a number of fake accounts and websites are impersonating the largest PoW […]
Crypto and Sustainability: truth or lie?
By now, everyone acknowledges that the future of stocks is on the digital currency market. But nowadays one of the world's biggest concerns is following a more sustainable path that will lead us into a greener future. Is it possible for the pair crypto and sustainability follow along? For cryptos to actually be sustainable they […]
Troubled Hedge Fund 3AC Files for Bankruptcy Protection
Utoday: Embattled cryptocurrency hedge fund Three Arrows Capital filed for Chapter 15 bankruptcy protection on Friday, the Financial Times reports. Chapter 15 is a tool that allows foreign debtors to handle bankruptcy proceedings in the U.S. It will make it possible for the hedge fund to shield its stateside assets during the process of liquidation. […]