Fat Pig Signals Service Starts Broadcasting U.Today Content in Newsfeed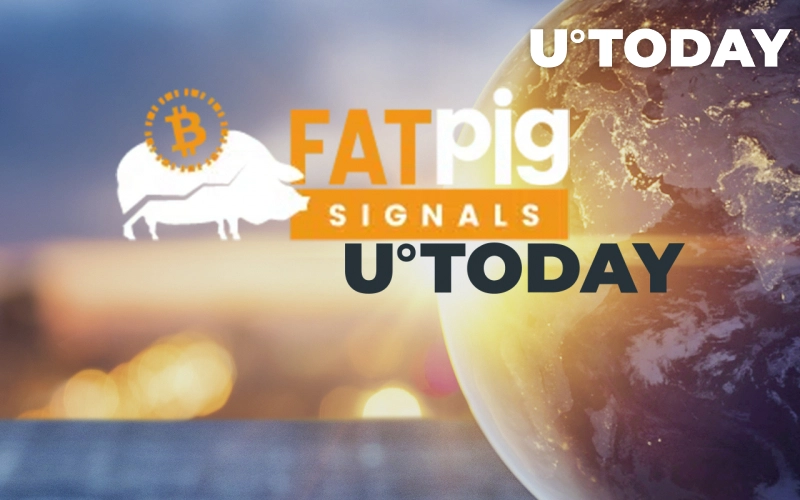 Yet another top-notch trading service starts broadcasting U.Today content in its newsfeed module.
U.Today's newsfeed is now available on Fat Pig Signals
According to a joint official announcement by U.Today and Fat Pig Signals, a veteran crypto trading signals provider, the two teams have entered into a long-term partnership.
With this partnership scored, Fat Pig Signals starts broadcasting hand-picked U.Today articles and stories in its news module.
Subscribers to Fat Pig Signals are now able to read all market news on Bitcoin and altcoins, price forecasts, reviews and how-tos, guides and press releases from the best in Web3 and the blockchain industry.
This collaboration is set to empower Fat Pig Signals' clients with reliable information necessary for building a successful portfolio management strategy.
Supporting traders with market expertise: What is Fat Pig Signals?
Representatives of both U.Today and Fat Pig Signals are thrilled by the opportunities their collaboration will unlock for the global community of crypto traders and investors.
Fat Pig Signals has established itself as a highly reputable trading signals service. Based on sophisticated automated analysis instruments, it posts "buy" and "sell" signals for Bitcoin (BTC) and the largest altcoins.
With plans for 3, 6, or 12 months. Fat Pig Signals is one of the most popular crypto research services on the market. You can check out their pricing at https://www.fatpigsignals.com
Besides trading signals, Fat Pig Signals publishes portfolio research and yield farming recommendations for decentralized finance (DeFi) professionals and newbies. With such information, a trader is able to build a sustainable and risk-free farming strategy.
Fat Pig Signals only official website is https://www.fatpigsignals.com, beware of impersonators/scammers using their name to offer any type of service or schemes. Fat Pig Signals doesn't manage funds nor own any cryptocurrency project/token.
Related Articles
Utoday: Coinbase to Fire 1100 Employees
Coinbase, the largest cryptocurrency exchange in the U.S., intends to fire as many as 1,100 employees as part of a major restructuring plan announced earlier today. The shares of Coinbase have now plunged almost 7% on the news. They are now on track to reach another record low of $48, plunging by a staggering 79% since the […]
PwC Account Hacked to Promote XRP Scam
The official Twitter account of PricewaterhouseCoopers (PwC) Venezuela has been hacked in order to promote an XRP scam. It is advertising "a big event" with Ripple CEO Brad Garlinghouse that is supposed to take place an hour from now. Its tweet encloses a link that is supposed to bait potential victims into sending their crypto. […]
LayerZero Chain: An Omnichain Interoperability Protocol
LayerZero Chain: An Omnichain Interoperability Protocol LayerZero Chain is an omnichain interoperability protocol that enables the realization of cross-chain applications with low-level communication primitives. It provides a seamless and secure way to transfer messages and assets between different blockchain networks. Core Features of LayerZero Chain LayerZero Chain offers several core features that make it a […]